10th Year Celebrations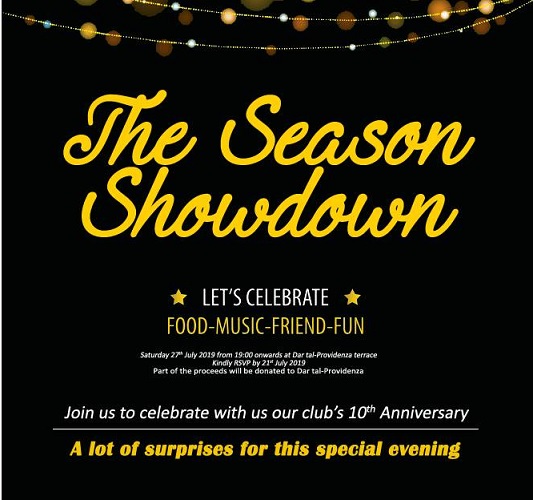 On saturday 27th July, Birkirkaa VOlleyball Club celebrating its 10th Anniversary in the same place where it all started.
During the event, held at Id-Dar tal-Providenza, Siggiewi, BKVC's atheltes were awarded in all categories. Special awards were handed to the technical staff and also to our Scorekeepers for their invaluable work through out the 2018-19 season.
Results:
Category: Under 14
Winner: Ms Nikolina Filipov Pajic; Runner up: Ms Martina Borg
Category: la Siciliana Under 16
Winner: Ms Angela Grncharevska; Runner Up: Ms Klyona Fenech
Category: Luxfair Realty Senior Team
Winner: Ms Jolanda Paolini; Runner Up: Ms Juliette Vella; Third Place: Ms Raycine Cassar
Most Committed:
Under 14: Ms Sarah Jessica Micallef; La Sicilina Under 16: Ms Joeline Barbara; Luxfair Realty Seniors: Ms Juliette Vella; Mixed FunVolley Team: Mr Andre Gauci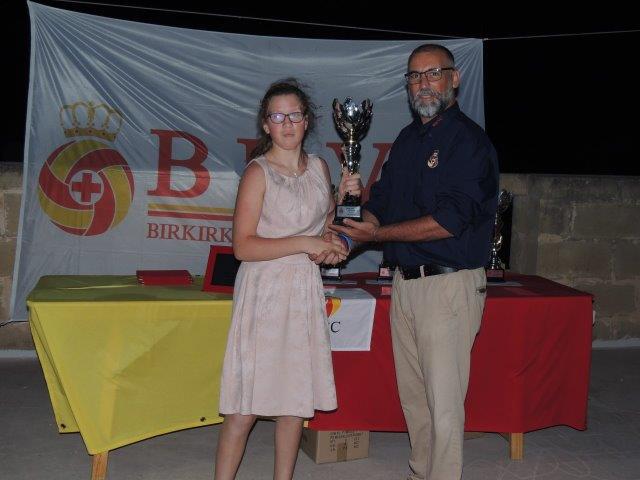 Most committed player Ms Sarah Jessica Micallef (Under 14)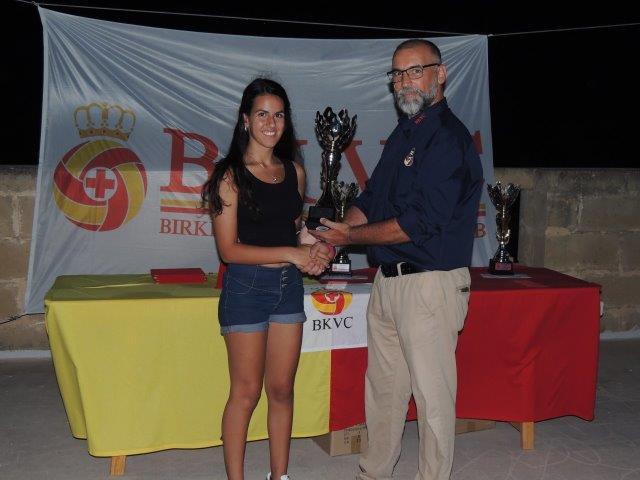 Most committed player Ms Joeline Barbara (Under 16)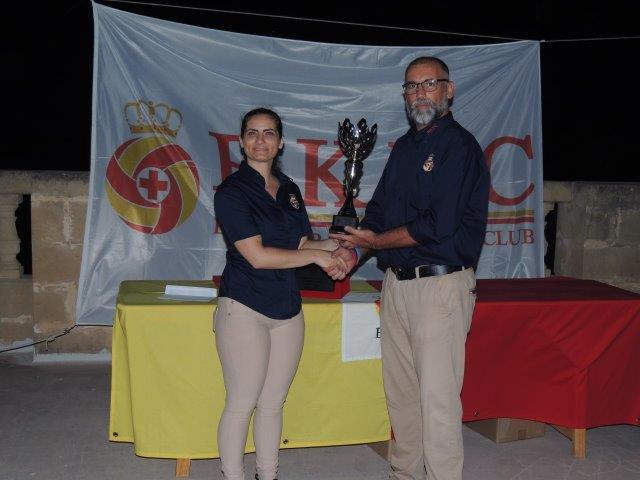 Most committed player Ms Juliette Vella (Senior Team)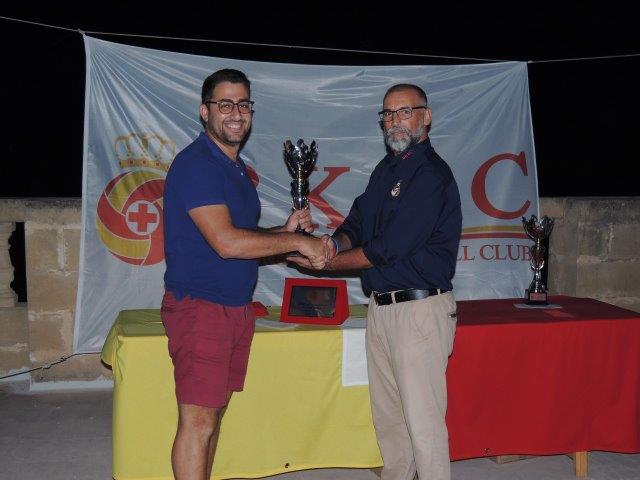 Most committed player Mr Andre Gauci (Mixed FunVolley Team)
Posted in Event on Jul 28, 2019