2018-Volley Jolly V

Join BKVC in this year's Christmas Celebrations at da Jole La Siciliana for the annual Volley Jolly Dinner.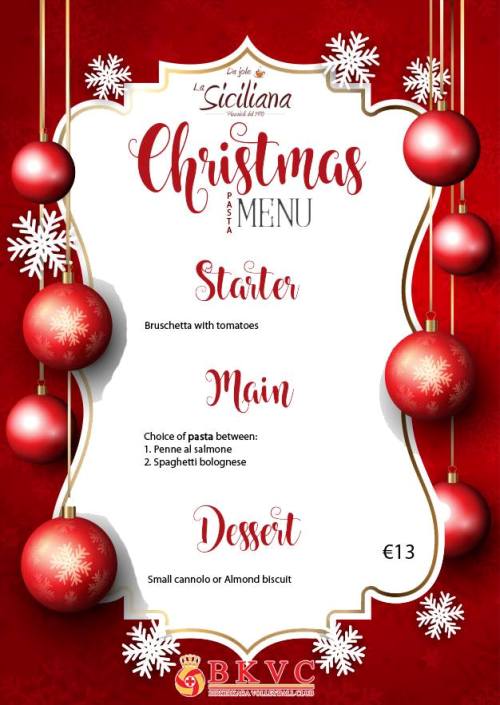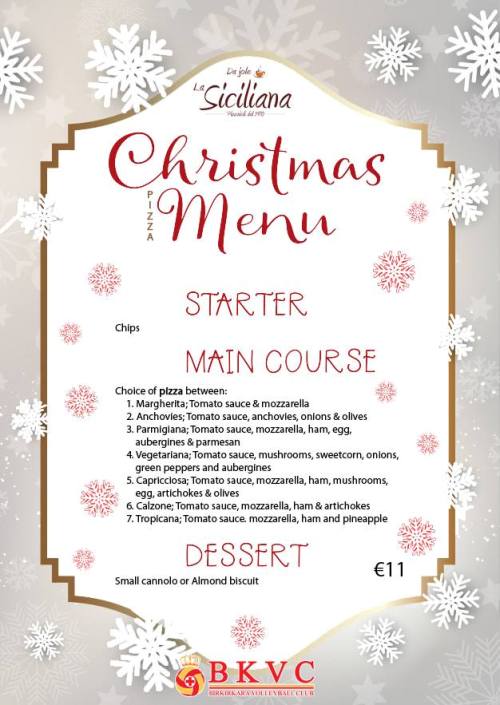 Choose from one of the above menus or a la carte on the day.
BKVC would like to take this opportunity to wish a Happy Christmas and a Prospurose New Year to all our memebrs and to the Maltese volleyball communtiy.
Posted in Event on Dec 01, 2018