2019 - Meet FunVolley Player Rachel Preca Trapani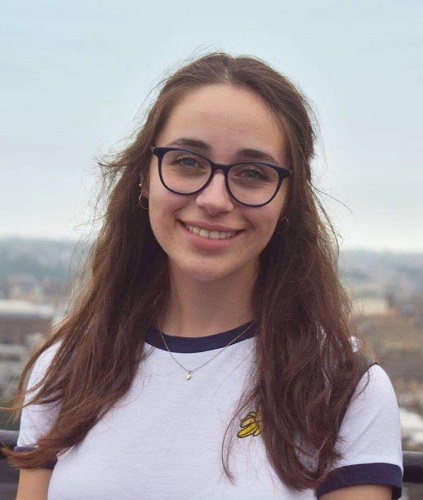 Rachel was born in Attard in November 1999. She is not married and has no kids. Rachel is University student.
---
Rachel sat with BKVC for a chat and what it had to say.
Tell us something about your family, any siblings?
Our family is quite small, my parents and an older sister.
When did you start playing volleyball and with which team?
Started playing with 2018 with the MUSC team (a university organisation).
Name 2-3 beautiful experiences that you had in volleyball.
Finally getting my strength back to successfully execute a serve. The lovely people who are part of the team who make training so much fun. The reward in managing a skill that had been troubling me at the beginning of my training and the look on the coach's face once I had managed it.
Name an unpleasant experience that you encountered in volleyball?
The bruising during the first few weeks of training. I guess everying has to go through that at first.
Name one thing that you like about yourself.
My persistence.
Name one thing that you don't like about yourself.
I'm a perfectionist. My obsession with always wanting to do things perfectly.
If you describe had to describe yourself in one word, what will it be?
Hard-headed
You are playing / training with Birkirkara Volleyball club, why did you choose BKVC?
I choose BKVC because they offered training for adults which was not too intensive such as main team training.
What are your expectations for this season (2019-2020)?
To improve on my skills and to become fitter.
Would like to pass a message to the young generation (other teenagers like yourself)?
Forget what other people think, do whatever sport makes you the happiest and makes you feel the best about yourself. The image you have due to the sport is not important. So don't choose a sport depending on your image; choose your image depending on your favourite sport.
Thank you Rachel for your inteview and Happy Birthday
Posted in Local on Nov 19, 2019