2019 - Meet Junior Player Joeline Barbara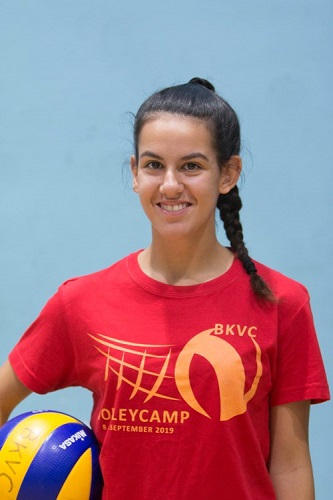 Joeline was born in Qormi in December 2004 to Joespeh and Isabelle and has no siblings.
---
Joeline sat with BKVC for a chat and what it had to say.
When did you start playing volleyball and with which team?
I started playing volleyball on the 14th Octobe 2017
Name 2-3 beautiful experiences that you had in volleyball.
My first beautiful experience was when I played in the Under 14 and the Under 16 for the first time. Another exerience, was my 3 training camps held by my club. It was amazing and looking forward for more.
Name an unpleasant experience that you encountered in volleyball?
Actiual unpleasant expierinces related to volleyball I don't really have, but I dont like physical training, espically shuttle runs.
Name one thing that you like about yourself.
I don't like to talk about myslef, and this thing I like.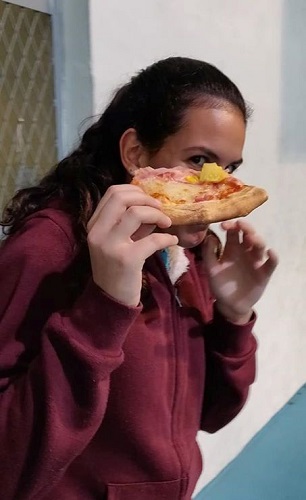 A slice of pizza after a long school and hard training
Name one thing that you don't like about yourself.
I am a short tempered person and patience is not one of my forte.
If you describe had to describe yourself in one word, what will it be?
Annoying :)
You are playing / training with Birkirkara Volleyball club, why did you choose BKVC?
My father is a Karkariz, so it was the only logic option.
What are your expectations for this season (2019-2020)?
I expecting mare intense training which result in better performace and better game play.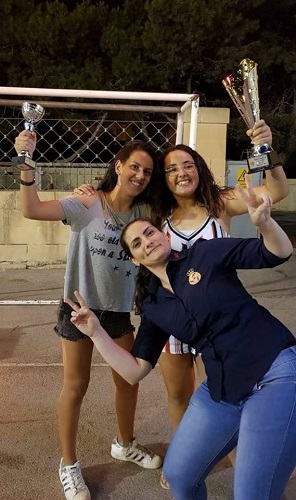 Awarded runner up trophy 2017-2018
Would you like to pass an appeal to our BKVC followers and supporters?
Your support is appriciated by th eplayers and it motivates us more to fight and work harder.
Would like to pass a message to the young generation (other teenagers like yourself)?
Sport brings happiness, new friendships, better physical and mental health and therefore its an essential part of our life.
Thank you Joeline for your inteview and Happy Birthday
Posted in Local on Dec 01, 2019