2019 - U16 BKVC vs Balzan Flyers (1st Round)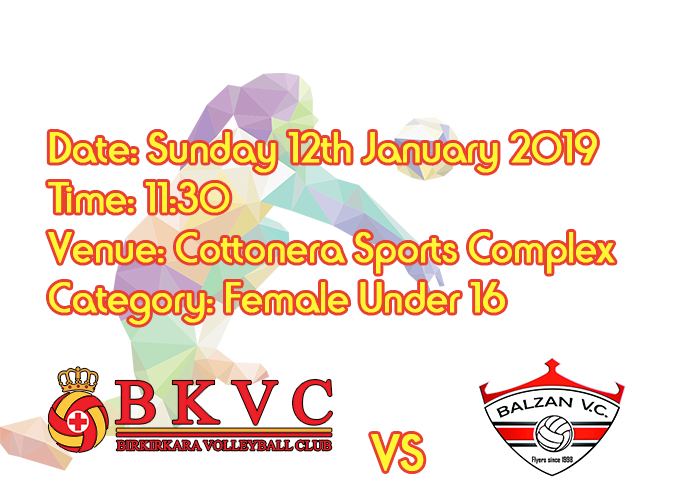 The BKVC's Youths will be involved in another hard derby against Balzan Flyers.
Can the fighting spirit of the girls in the yellow and red shirt overcome the whites of Balzan.
Join us on Sunday 12th and support out young athletes.
Posted in Announcements on Jan 04, 2020