53hrs Volleyball Marathon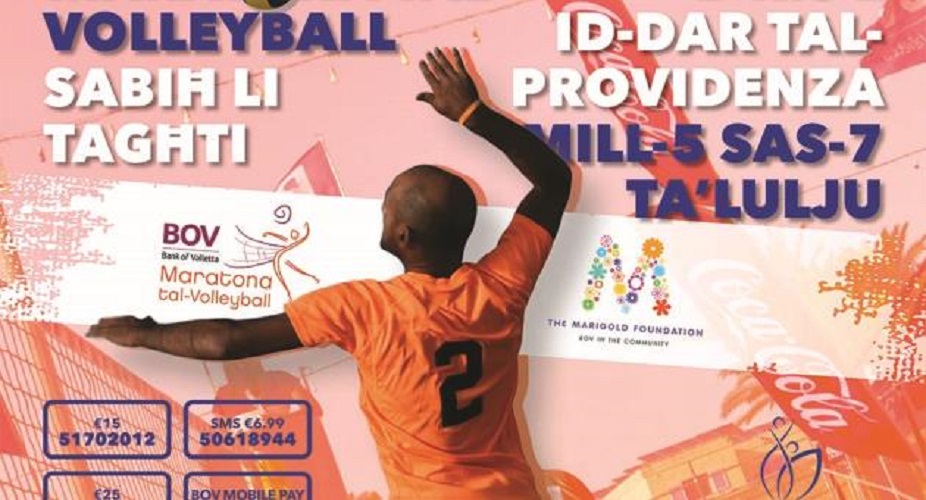 Last weekend saw the end of the 11th Volleyball Marathon in aid of the id-Dar tal-Providenza. Seven members of the club were involved in one way or another. The technical preperation was in the hands of the club's president Mr Stefan Decelis. Decelis was assisted by one of the seniors players Ms Raycine Cassar. Cassar was part of the coaching staff and also resposabile for supervising the players during the marathon.
Three players from he Fun Volley Mixed team took part as players. Ms Emika Watanabe, Mr Dorian Mallia and Mr Buffy Dumaclid went through the 5 week training progmname and finally selected for the marathon. Watanabe and Mallia returned to the game of volleyball after some years absance from the court, whilst Dumaclid was the only foreginer taking part in this year's marathon.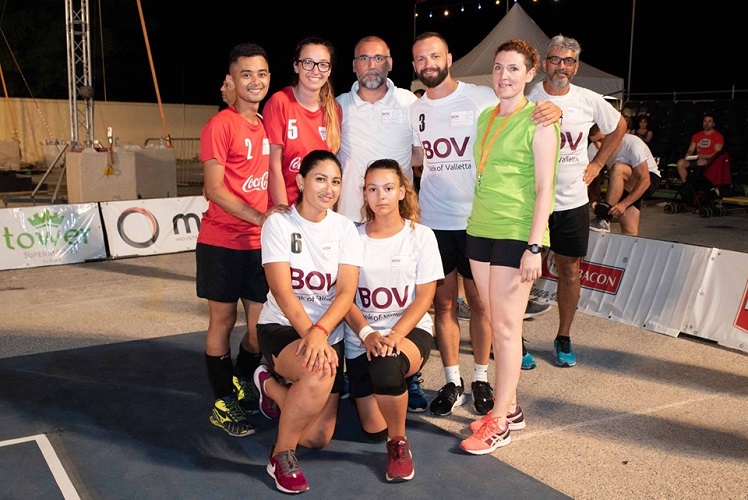 From left to right (Back): Buffy Dumaclid, Kelsey Vassallo, Stefan Decelis, Dorian Mallia, Rayince Cassar. (Front): Emika Maria Watanabe, Klyona Fenech
With the new age amendment in marathon rule, saw two young players from the BKVC clan participating in the marathon. Klyona Fenech and Kelsey Vassallo where the only players that took on the challenge. Klyona was the youngest player in this years marathon at just 15 years.
BKVC is prourd that had seven of its members participating in such nobile feat. The total sum raised was 687,795 Euros which topped last year's by 35,890 Euros.
Posted in Local on Jul 10, 2019