Germany and Berlin to host men's European Olympic qualifier!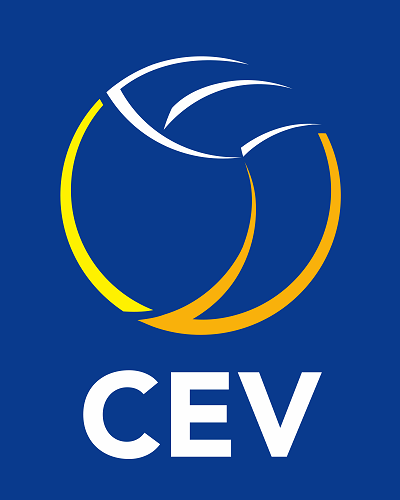 Luxembourg, August 29, 2019. The German Volleyball Federation will be hosting the men's European Olympic qualifying event due to take place from January 5 to 10, 2020. The event will be taking place at the iconic Max-Schmeling-Halle in Berlin, a venue previously known as 'Germany's Volleyball temple' that has certainly raised its status to 'Europe's Volleyball temple' following the history-making CEV Champions League Volley Super Finals held there this past May.
The event, whose eventual winners will qualify for the men's Volleyball competition of the Tokyo 2020 Olympic Games, will feature Germany together with the top seven national teams not yet qualified for the Olympics as per the European ranking released after completion of the upcoming EuroVolley 2019 Men.
Earlier this month, Italy, Poland and Russia all qualified for the Tokyo 2020 Olympics after emerging victorious from the intercontinental Olympic qualifying events they hosted in Bari, Gdansk and Saint Petersburg, respectively. The winners of the continental qualifier in Berlin will bring the total of European teams due to compete in Tokyo up to four.
Back in 2016, Berlin and the Max-Schmeling-Halle played host to yet another European Olympic qualifier, where Russia secured their ticket to Rio 2016, while France and Poland progressed to the last stage of the Olympic qualification process in Japan. Germany finished fourth back then but this time the team now coached by Italian legend Andrea Giani will be trying to use the home-court advantage the secure the sole ticket at stake to board a plane to Tokyo in the summer of 2020.

The organisation of the Olympic qualifier in Berlin is testament to the leading role that the German Volleyball Federation and the city of Berlin are playing on the international stage. "The European Volleyball family is happy to welcome back the German Volleyball Federation as an active member on the European level and I sincerely hope that this is only the beginning of an intensive and close partnership for the good of our sport in the years to come," said CEV President Aleksandar Boričić.
"First of all I would like to thank the CEV and its President Aleksandar Boričić, the City of Berlin, the BERLIN Recycling Volleys, the German Volleyball League as well as all our local partners in Berlin," said René Hecht, President of the German Volleyball Federation. "I feel honoured and I am proud that Germany takes such an important place among the European Volleyball family. In my opinion, giving us the right to host the Olympic qualifier in Berlin is the perfect opportunity to strengthen the European spirit of Volleyball. Berlin, as the multicultural heart of Europe, has proven its status as a true capital of European Volleyball. I am sure that the fans around Europe will enjoy a spectacular event."
SOURCE: www.cev.eu
Posted in International on Aug 30, 2019