GSSE 2019, Montenegro: Beachv Volleyball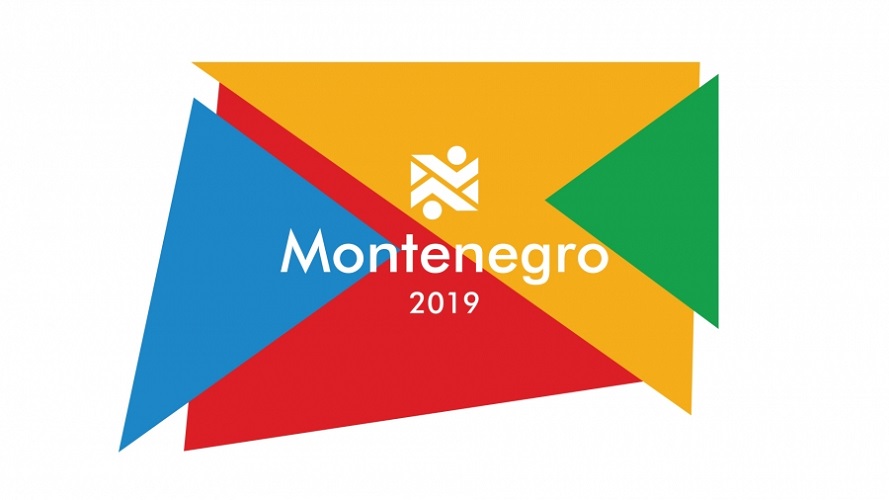 Mixed fortunes in Beach Volley on the opening day, with the men's team winning against hosts Montenegro to almost clinch a semifinal place. On the other hand the women's team battled it out both against Monaco and Liectenstein, but in the end left the sand pit empty handed.
Manuel Raffa and Roberto Balzan were in splendid form beating the fancied Montenegro 2-0, winning a keenly contested first set 21-19 and dominating the second set, wrapping the match 21-13.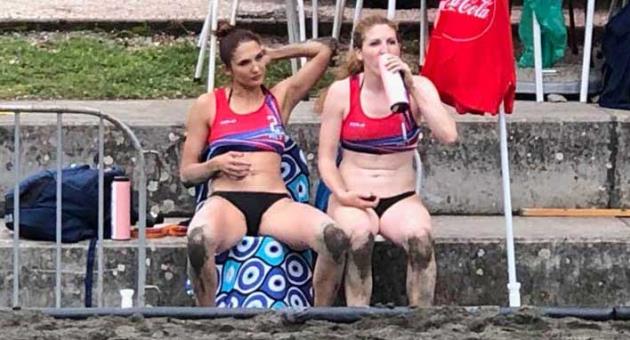 Malta's women's beach volleyball duo on Tuesday. Photo: Chris Cassar
The Maltese girls Melissa Sue Cheviron and Dominika Dworniczak lost their first match in the morning against Monaco in two closely contested sets. The Maltese pair was beaten 19-21, 19-21.
The match could have gone either way, but unfortunately the Maltese points in the decisive moments. The first set was a head to head with neither side having a clear advantage till 18-18, when Monaco opened a two-point gap.
The Maltese saved the first set point to make it-19-20 but the pair from Monaco made up of Caroline Revel Chion and Eva Hamzaoui Biton scored the decisive point.
In the second set the match continued on the same trend but the Maltese had a good break opening up a 10-6 lead, practically the biggest gap between the two sides in the whole encounter. However Monaco recovered making it 11-11, and eventually winning the set and the game 21-19.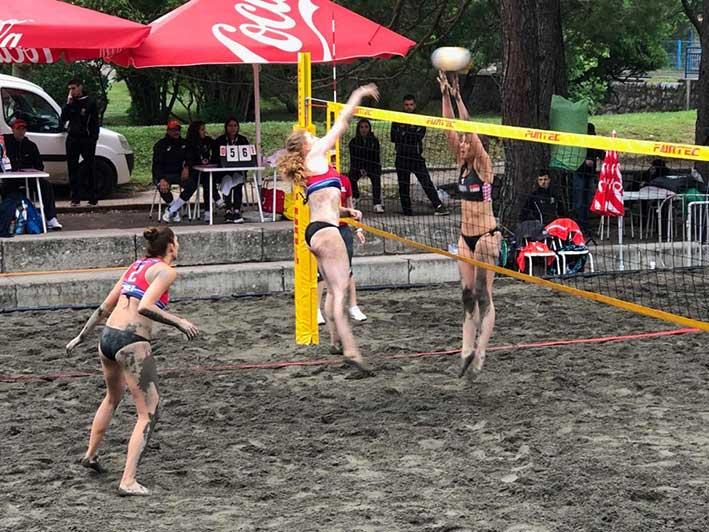 Among the Monaco supporters was Prince Albert II of Monaco who congratulated the Monaco pair after the match, for their victory over Malta.
In their second match the Maltese girls again finished on the receiving end losing against Liectenstein by two sets against one. The Maltese duo had a good start winning the first set 21-18, but then lost the second set by the same score 21-18, and the match had to be decided by the decisive third set.
Our opponents looked fresher and eventually won this set 15-8.
SOURCE: The Malta Indipendent
Posted in Uncategorized on May 28, 2019